The following article outlines a specific training programme intended on helping students taking part in ski courses maximise their time on snow by increasing fitness.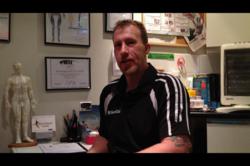 [quote style="boxed" float="right"]Any way to boost anaerobic endurance will help to improve skiing stamina at altitude[/quote]
Original Source (PRWEB UK) 25 April 2013
Taking part in one of the many ski courses on offer this season? It's likely for those that decided to embark on this incredible, fun and rewarding experience, they may not have put in the same amount of effort getting in to shape for their trip as they put in to researching the course or the winter jacket they are going to wear.
This article is not intended to be an all encompassing fitness regime it does make reference to certain strength and cardio modalities which are of benefit but will predominantly look at the motor control training required for optimum ski performance.
Skiing 5 days a week, for 5 hours a day during training can be a physically demanding feat. To get the best from the training, general health and fitness is something a lot of people overlook before they jump on the plane. Yes people can just turn up on to a programme and participate (as long as the individuals ski skills allow) and no doubt will complete the course, but as the days round up in to weeks and the weeks in to the months the sheer level of tiredness and physical exertion the body is being asked to do can seriously hinder performance or worse case even cause injury. This is easy to avoid and with the end goal of holding that ski instructor certificate it may well require just a few days per week of specific exercise.
So let's get down to it, first and possibly the most important is general fitness. Any way to boost anaerobic endurance will help to improve skiing stamina at altitude. The ski specific training programme that is attached is designed to help students taking part on various ski courses improve one's cardiovascular system and anaerobic endurance to enable maximum output and performance on skis.
The body and engaged musculature must be constantly challenged to continue to make progress. This holds true for the muscles that surround, support and engage the core, i.e., the superficial outer core. The S.A.I.D. Principle (Specific Action to Imposed Demands) and the Principle of Progressive Overload states that muscles adapt to imposed demands and one must continually push oneself to ensure a training plateau is not achieved. Adding resistance to core training exercises and pushing beyond the comfort zone on main compound lifts will continue to build next level core strength.
To carry out the routines it is assumed the participant already has a capable level of fitness i.e. they can do Pressups, lunges, squats etc with good mobility in the joints and always without the presence of pain. If there is not good mobility/flexibility it might be best to see an ART® (Active Release Techniques) practitioner from Active Release London who can assess and treat any soft tissue dysfunctions that may be in the body through selective functional movement. This is an absolute necessity from a health perspective.
WARMUPS/STRETCHING
5 mins spent on foam rolling of the major muscle groups in the legs and back followed by 5 mins spent stretching out the major muscle groups of the legs and torso.
Sport Specific Warm Up
For this imagine a cross drawn on the floor and marked in each square are 1, 2, 3, 4. You could also use something to mark out the cross.
1. Cross Jumps 1- 4 x 10
2. Walk knee to chest x 3 each leg
3. Cross jumps 1 -2 x 10
4. Walk knee to chest x 3 each leg
5. Cross jumps 1 – 3
6. Walking Cradle stretch x 3 each leg
7. Cross jumps 2- 4 x 10
8. Walking Cradle stretch x 3 each leg
9. Cross jumps 1, 2, 3 x 5 revolutions
10. Walking quad stretch x 3 each leg
11. Cross jumps 2, 4, 1 x 5 revolutions
12. Walking quad stretch x 3 each leg
13. Cross jumps – Star jumps x 5 go from feet in 1,2 to mid to 3,4
14. Walking Hamstring Kicks x 3
15. Cross jumps – Star jumps x 5 go from feet in 1,2 to mid to 3,4
16. Walking Hamstring Kicks x 3
Shoulder Warm-up
Dumbbell swings x10 each arm
Staff go around x5 each way
Staff Kayak x10
View this video to see how the above warmup is carried out – http://youtu.be/iFghi1U1A6w
Once this warm up is being completed with ease one way to add difficulty is to do it 1 legged. This is encouraged, as it will add greater strength to the legs whilst increasing balance and coordination.
Main Training
After completing the warm up continue on to either of the following work outs.
Bodyweight Circuits: Continually perform each exercise for 30 seconds
Squats
Pressups
Lunges
Pullups or let me ins
Mountain climbers or leg lifts
Weights Barbell Circuits: Continually perform each exercise for 30 seconds
Clean and Press
Squats
Bent over Rows
Good Mornings
Dead Lifts
Repeat x 3 with a 2 min rest between allowing for 10secs between exercises and 2 mins between sets this should take 13mins and 30 secs. You can choose to either do the body weight work or the barbell workout. It might be a good idea to alternate workouts on workout days as each workout contains a different exercise.
If the body weight circuit feels relatively easy then step it up by adding the amount of time spent on each exercise. So instead of 30secs do 45secs or 1min. For the weights circuit increase the difficulty by either adding time spent on each exercise or by adding more weight to the barbell.
This article was written by NothinButSnow and Neil Meekins of 'Active Release London'. The training programme was devised by Neil. Here is an introduction with Neil – http://youtu.be/RcHb4M6BbSQ
NothinButSnow run ski instructor courses in Canada. Active Release London specialises in soft muscle tissue